Free Courses with Labm – Mental Health Awareness
October 16, 2022

Posted by:

Mark

Category:

News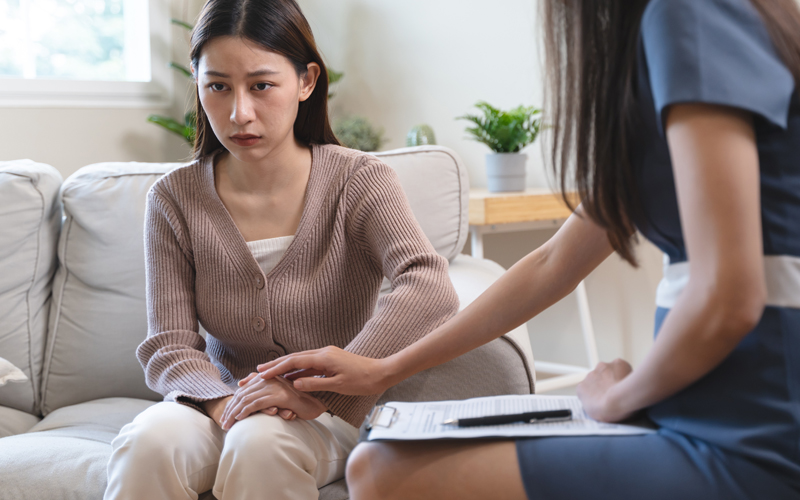 Free Courses with Labm (Mental Health Awareness) – the caveat that education comes at a price simply does not apply to the London Academy of Business and Management. While we offer a range of long-form, paid courses, we also believe that certain information should be available free of charge. With this in mind, the London Academy of Business and Management offer a range of free courses, all taught online by a brilliant range of lecturers.
Following the COVID-19 pandemic, in which more than two-thirds of adults in the UK (69% to be precise) have reported an effect on their mental health, understanding mental health is paramount. With this in mind, this month, we will highlight a range of courses that specifically deal with mental health problems.
Around 450 million people worldwide suffer from mental health problems. This figure is rising daily due to the after-effects of the pandemic, with anxiety and depression rising rapidly. Factors such as social isolation, job and financial losses, housing insecurity and quality, loss of coping mechanisms and reduced access to mental health services have all played a part in this rise.
Taking this into account, the London Academy of Business and Management is the ideal place for you to gain insight into a range of mental health issues – placing you in a position not only to understand said issues better but also to provide you with the tools needed to assist those who may need help in your workplace.
FREE COURSES FOR MENTAL HEALTH AWARENESS
While the London Academy of Business and Management offer a wide range of courses which tackle the stigma surrounding mental health issues, we have chosen to highlight three specific courses – Mental Health Awareness, Understanding Autism and Children & Young People's Mental Health. We believe that these courses offer a broad range of information to allow you to better understand mental health issues that may have an impact on your working environment, placing you in the best position to aid those who need it.
FREE Health and Fitness Courses – Free Course at LABM
MENTAL HEALTH AWARENESS
This fully online course will help you gain new knowledge and skills for both your personal life and your career. It covers various mental health problems, including stress, anxiety, phobias, depression, dementia, eating disorders and schizophrenia. You'll learn about the signs and symptoms of different mental health conditions and how to manage them, as well as gaining an understanding of mental health legislation and guidance.
Mental Health Awareness – Free Course at LABM
UNDERSTANDING AUTISM
If you work with autistic people or someone you know is autistic, this course is a great way to increase your knowledge about the condition. You will learn about autism and how it can affect how people communicate, interact and process information. In addition, you'll learn how to support autistic people to live healthy, fulfilled lives. This fully online course will give you the essential skills you need when working in mental health.
Understanding Autism – Free Course at LABM 
CHILDREN & YOUNG PEOPLE'S MENTAL HEALTH
If you want to learn about mental health issues to support children and young people you work with or care for in your own life, this level 2 course is perfect for you. Our fully online course will teach you about supporting children and young people's mental health and emotional well-being. You will learn about issues facing children and young people like depression, anxiety and conduct disorder, as well as factors that affect their mental health and the impact mental health problems can have on them and their lives.
Children & Young People's Mental Health – Free Course at LABM
MORE INFO
For information on LABM Online Courses, including Online Free Courses, Online Short Courses, and Online University Progression Courses, please get in touch with a member of our team through the following lines of enquiry.
Email – info@labm.co.uk
Phone – +44 203 1707379