Crafting Excellence in Hospitality Management: A Journey Through Levels 4 and 5
November 9, 2023

Posted by:

Website Admin

Category:

Courses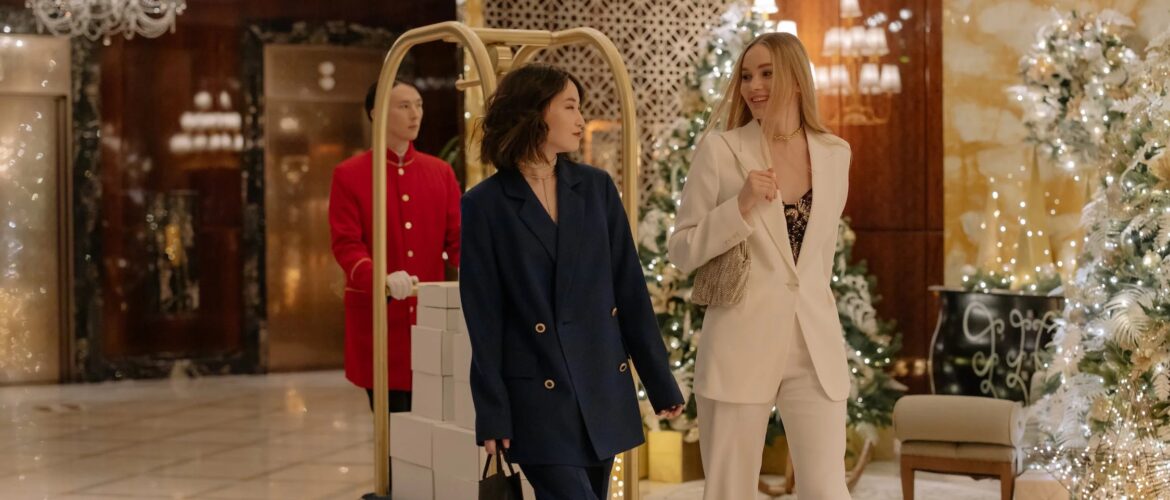 Welcome to a transformative voyage into the realm of Hotel and Hospitality Management! 🏨✨
Unlocking Doors to Exceptional Service: Level 4
Embark on Level 4, the gateway to unraveling the intricacies of the hospitality industry. Here, you'll delve into the foundations of hotel management, gaining insights into customer service, operational excellence, and the art of creating memorable guest experiences.
Key Highlights:
Customer-centric Approach: Learn the nuances of providing unparalleled service, understanding diverse guest needs.
Operational Mastery: Master the operational aspects that drive a successful hotel, from logistics to staff management.
Hospitality Trends: Stay ahead by exploring the latest trends shaping the dynamic world of hospitality.
Elevating Expertise: Level 5
As you ascend to Level 5, the journey intensifies, and your managerial prowess takes center stage. This level focuses on strategic decision-making, leadership skills, and the business acumen needed to thrive in the competitive hospitality landscape.
Highlights of Level 5:
Strategic Leadership: Develop strategic thinking to lead teams effectively and make informed business decisions.
Business Acumen: Understand financial management, marketing strategies, and the economic dynamics of the industry.
Sustainability in Hospitality: Embrace eco-friendly practices and sustainable approaches to align with global trends.
Why Choose Our Hotel and Hospitality Course?
Real-world Insights: Our courses are crafted to provide practical insights, blending theoretical knowledge with real-world scenarios.
Industry-Experienced Faculty: Learn from seasoned professionals who bring a wealth of experience and expertise to the classroom.
Interactive Learning Environment: Engage in dynamic discussions, case studies, and collaborative projects to enhance your learning experience.
Global Perspective: Gain a global outlook on hospitality trends, preparing you for a career that transcends geographical boundaries.
Ready to Redefine Hospitality Management? Join Us Today!
Embark on a journey that goes beyond textbooks, where your passion meets industry expertise. Elevate your skills, cultivate leadership, and step into a world where every guest encounter becomes a memorable experience.
Enroll now to shape the future of hospitality with LABM's Hotel and Hospitality Management courses at https://labm.co.uk/courses/hotel-and-hospitality-university-1st-and-2nd-year-level-4-and-5/
Your journey to excellence begins here! 🌟🛎️